TECHNICAL COMPETENCE AND RELIABILITY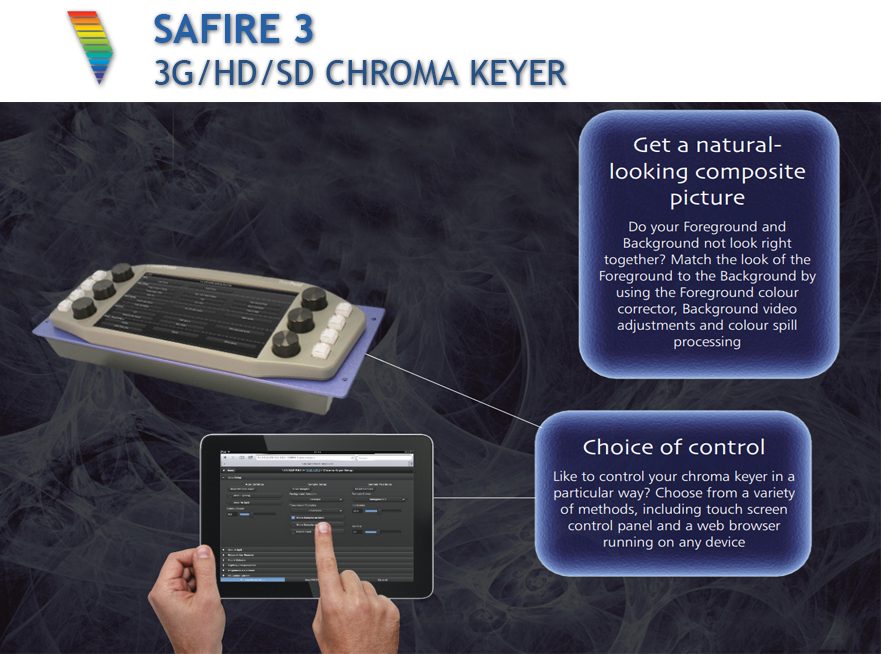 It is Crystal Vision's best full HD chroma keyer. It was selected by Broadcast Engineers for image quality, ease of use and a long list of features – including lighting compensation, color correction and video delay. Safire 3 is a pleasure to use, using the dedicated control panel or any web browser. (You can even use your iPad!) And you save rack space – it's a module that fits into our standard rack frames.
It is a modular solution full of features, space saving and easy to use for the branding station. Feature-rich … the ability to insert three graphics into one screen at a time, using the look-ahead preview you have the ability to refine the image to achieve the desired effect by modifying the key processing controls and audio mixing . Space-saving… measures up to 12 logo keyers in 2U. Easy to use … the software is so instinctive that you will have graphics on the air within minutes.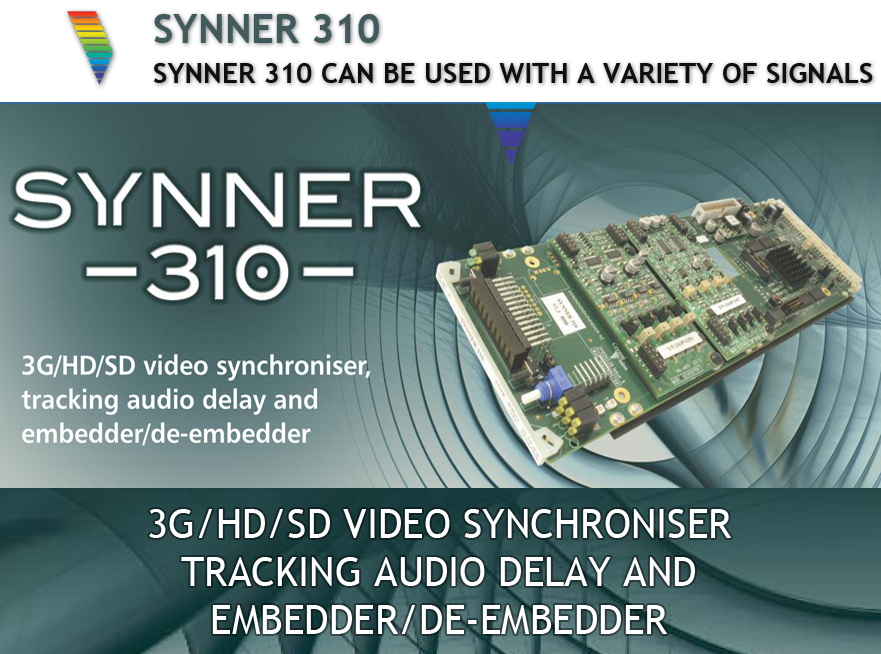 Difficile definirla!!! Include svariate funzionalità in una sola scheda – pensata per  il risparmio in denaro ed in termini di spazio-rack. Oltre al sofisticato sincronizzazione video, può embeddare  e de-embeddare  allo stesso tempo fino a due gruppi audio analogico e quattro gruppi di AES e consente l' elaborazione audio e video, la connettività fibra integrato e compensazione del ritardo flessibile. Inoltre supporta Dolby E: sarà possibile sincronizzare il video contenente una miscela di Dolby E e AES lineari nello stesso gruppo audio e automaticamente risolvere l'allineamento guardband, e può codificare o decodificare Dolby E .